Thursday, 8 Jul
6:30 pm
to
8:00 pm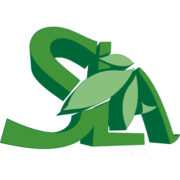 The future of food – a forum on climate health and sustainable living in Armidale
Presented by Dr Jen Hamilton (UNE) and Dr Sujata Allan (Armajun AHS) from the Armidale Climate and Health Project and funded by Adapt NSW, this project aims to bring climate change adaptation together with health concerns and centre Indigenous knowledge.
Proudly presented by Sustainable Living Armidale, the forum will take via ZOOM (due to Covid restrictions), from 6.30pm on Thursday, 8 July 2021 immediately following the SLA Annual General Meeting. Current members are invited to attend and new members are welcome.
Join the meeting via the ZOOM link here.
Show your support for Sustainable Living in Armidale by taking out or renewing membership on the night.
Official documents for the meeting are listed here: