Armidale Local Food is a small group of committed SLA members wishing to raise community awareness in relation to the promotion of local food within Armidale and surrounding districts.
At their regular market stall with the Armidale Farmers Markets, ALF provides a wide variety of local chemical free produce from the Community garden and backyard gardens, for sale to the community.
Throughout the year, workshops will be held in areas of interest including composting, planting and garden tours with the possibility to include pruning, seed saving and poultry care.
Armidale Vegetable Sowing Guide PDF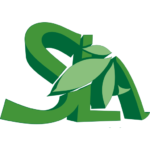 [ Thursday, 8 Jul; 6:30 pm to 8:00 pm. ] The future of food – a forum on climate health and sustainable living in Armidale Presented by Dr Jen Hamilton (UNE) and Dr Sujata Allan (Armajun AHS) from the Armidale Climate and Health Project and funded by Adapt NSW, this project aims to bring climate change adaptation together with health concerns and centre Indigenous knowledge. [embed width="520"]https://www.youtube.com/watch?v=J0rb4fL1A4k[/embed] Proudly […] full article »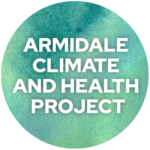 [ Saturday, 15 May; 10:00 am to 2:00 pm. ] We'd like to invite you to the Armidale Climate and Health project Open day and creek walk on Saturday 15th May! All welcome to come along to this family friendly event with free lunch, live music, dancing and a creek walk. Free registration. How do we build community connections and resilience in the face of climate change, improve our health and […] full article »