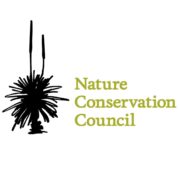 Are you a member of a local environmental group?  
Raise environmental concerns with your local land management stakeholders through this unique opportunity as a voice for nature!  
Vacancy — Nature Conservation Council representative on the New England BFMC 
We invite you to express your interest in becoming a representative on your local Bushfire Management Committee (BFMC) for the Nature Conservation Council (NCC).  
Bushfire Management Committees are responsible for the planning and coordination of bushfire management within a local region for the protection of life, property and the environment from bushfire.  
Our representative is the environmental voice on the committee and ensures environmental assets are considered and protected during the bushfire planning and implementation process.  
Network with local land management stakeholders such as the NSW Rural Fire Service, National Parks and Wildlife Service, Local Council and many others. You will also have access to various training opportunities to hone your skillset. 
We are looking for representatives with knowledge or experience in fields such as (but not limited to) conservation, natural resource management and/or bushfire protection. Your experience and involvement in local environmental groups would be beneficial to bushfire management.  
We look forward to welcoming you to the team!