Wednesday, 29 Mar
5:00 pm
to
6:00 pm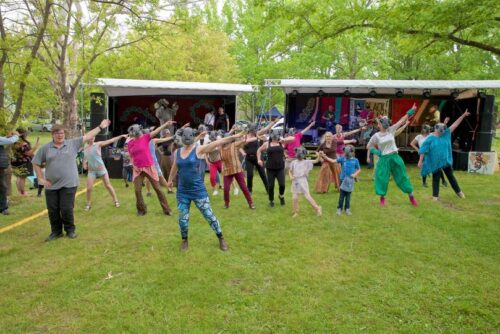 Come and Join the Stayin' Alive -Bear Gees -Koala Dance –
for the Autumn Festival Parade and day in Civic Park April 1st – with the Giant 5m high Koala and her baby!

Join the Parade for 12:30 (marshalling around 11:00am at Central Park)
Rehearsal Wednesday 29th 5pm Curtis Park – (where the Farmer's  Market usually are) – underneath the covered concrete shed space :
Bring you friends, bring your family, bring your kids – the dance is easy!
Here is the video of the entire dance to music on Google Drive
Hope to See you at one of those times – Be There! Disco funky colourful clothes for the Parade day and/or dress as your favourite native animal, bird or tree.  We will have Koala masks and it will be some Funky Funky Fun.
Get into the Groove….
Join us in Protecting Our Koalas