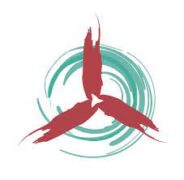 The Community Power Agency is looking for an Engagement Co-ordinator to help ensure the renewables roll-out in regional areas is done in ways that involves local people and delivers lasting value to host communities.
Sound like something you'd be great at or know someone else who would? Please share around your networks.
The role:
4 days / 30hrs per week
12 month contract with view to extend pending funding
Ideally based in Armidale (Anaiwan Nganyaywana Country) or able to travel to New England area monthly.
Applications due Wednesday 15th December 9am
Kristy Waters from CPA is happy to chat if you have any questions,
Kristy Walters
Director | Community Power Agency
Driving a faster & fairer transition to clean energy
{mobile prefix}90 505 802