Friday, 28 Oct
12:00 pm
to
2:00 pm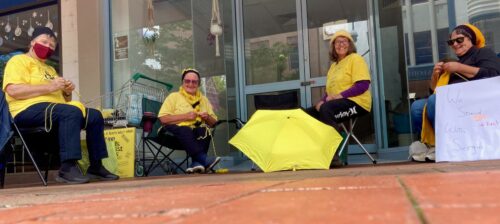 Join the knitting nannas for their regular last Friday of the month knit-in. It will be Friday 28/10/22 noon – 2pm outside Adam Marshals office, Rusden St Armidale across from PCYC.
Bring a chair, knitting if you have some, cuppa if you want.
Should it be raining we will meet at the stage in the mall near the Post Office. The council have built a secure dry area for KNAG, I assume some town planner witnessed us crowding under an awning, and designed a dry area just for us KNAGS.
Look forward to catching up