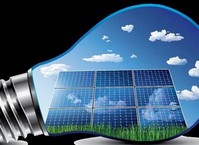 Can you undertake some Climate Action NOW and make a Submission to the Armidale Regional Council (ARC) draft Renewable Energy Action Plan (REAP)? — due for 11:59pm Monday 26th September?
Take the time to tell Council that you support strong action on climate change and hence you support the draft Renewable Energy Action Plan (REAP) and Council's intentions towards energy transition for council operations and leadership in this for the benefit of our community.
You do not need to make a detailed submission to show your support and note that a detailed submission will be made by SLA Convenor Helen Webb and members of the Climate Action group on all of our behalf's.
However, if you could spend 30 minutes or so to send in one or two paragraphs highlighting some or all of the points below this will support and strengthen Council's endorsement of the policy.
It will also
demonstrate that we want Council's actions to clearly connect with community opportunities
will help maintain the momentum for Climate Action NOW
will continue to support Council's Climate Emergency Declaration and relevant actions through the CSP.
To ARC
I support Council's endorsement of the ARC Renewable Energy Action Plan (REAP), I support the proposed roadmap and I support engagement towards the following outcomes:
A strong commitment from my local council to adapt to the energy transition and act on climate change
A council that shows leadership by engaging in its own energy transition while incorporating an enabling role for the community
Council renewable energy projects structured so that community power projects and household opportunities are embedded where possible
Carbon reduction and the goals of Project Zero30
A council and community that is more 'energy aware', with increased energy efficiency, reliability and cost reduction
Real community benefit, benefit sharing and partnership engagement with the REZ opportunities.
Greater use of and support for electric vehicles
Local job opportunities
Lower energy bills overall
See further details and the draft ARC Renewable Energy Action Plan
Send in a submission:
Submissions are invited and must be addressed to the General Manager, Armidale Regional Council, PO Box 75A, Armidale NSW 2350 or sent by email to council@armidale.nsw.gov.au
Submissions close Monday 26 September 2022.
Thank you for all that you do.
Annette Kilarr
Convenor Climate Action Group