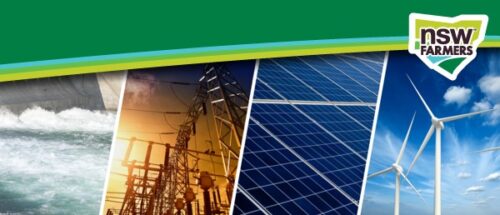 RSVP on this form
NSW Farmers is hosting a series of renewable energy forums that will bring together landholders and government bodies to discuss the state's Renewable Energy Zones.
With the federal government setting a 43 per cent emissions reduction target for 2030, there is increased pressure to build renewable energy installations. While some proponents see regional and rural land as a cheap alternative to urban or offshore developments, farmers and community groups are concerned about the long-term impact on agricultural productivity.
The Renewable Energy Zone Forums will feature speakers from the Energy Corporation of NSW (EnergyCo) and the Department of Planning and Environment and will cover the planning and assessment process for renewables developments, protections for agricultural land and how to find information and provide input.
"This is one of the key emerging issues for regional communities and we want to ensure the energy transition is done well," NSW Farmers Energy Transition Working Group Chair Reg Kidd said.
Tuesday, August 30
5.30pm
Armidale Ex Services Club
137 Dumaresq St, Armidale