Monday, 20 Jun
6:00 pm
to
8:00 pm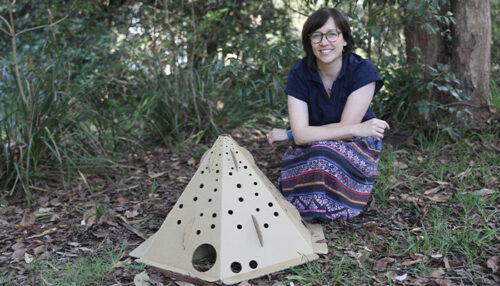 The UNE SRI CleanTech Futures Series promotes connections, shares information and grows aspirations for building strong regional futures. It shines a light on knowledge and innovations, including around bushfire resilience and recovery.
This event will include presentations by:
Dr Alexandra Carthey, 'wildlife conservation researcher developing novel multidisciplinary approaches to tackle introduced species and disturbed ecosystems'. She will share her work featured as a 'Bold Idea to Regenerate Australia' by the World Wildlife Fund (WWF) as part of their 2021 Innovation Challenge;
David Carr, ecologist and founder of Stringybark Ecological, and other NENW based innovators who will share local opportunities to improve resilience and recovery of flora and fauna.
Come and be part of the conversation!
Light refreshments provided.
This event has been made possible by NSW Government and Commonwealth Government through a Bushfire Community Recovery and Resilience Fund (BCRRF) grant for the Scorched Project.
Photo: Dr Alexandra Carthey. Image courtesy of WWF Australia.