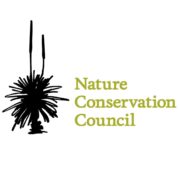 I'm excited to announce that tickets are now available for the NCC Regional Conference this year in Armidale at Echidna Gully on Saturday 4 and Sunday 5 June 2022.
Register here – and share the link with your network.
The conference theme this year is Nature, Climate Change and Renewables and will explore the challenges of how we can protect nature, minimise the impacts of climate change, and undertake the necessary transition to renewable energy. A number of renewable energy projects proposed around Armidale and across NSW are posing some significant risks to nature — including the clearing of habitat for new transmission lines.
Also in this edition is information about a forum for the Great Koala National Park in Coffs Harbour tonight, a new study showing ending native forest logging will reduce extreme bushfire risk, an opportunity for you to help distribute free 'climate action now' signs across NSW, and more.