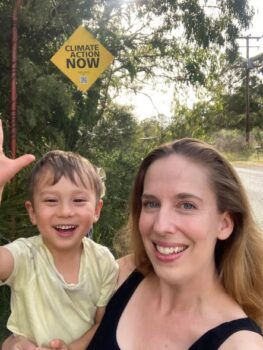 Can you help us make #ClimateActionNow trend on social media this Thursday 14 April, 11am?
What: #ClimateActionNow day of action
Where: Online on social media (including Twitter, Facebook and Instagram)
When: Thursday 14 April, 11am
A federal election has been called for 21 May, and there's now going to be a lot of attention on what issues our communities care about most. It's an important moment to talk about climate solutions that will slash pollution this decade like replacing coal and gas with clean energy and creating future-proof jobs, and protecting and restoring nature to store greenhouse gases naturally.
This Thursday 14 April people across the country are posting #ClimateActionNow signs to social media to show their support for these solutions.
Locals 'sign up' for #ClimateActionNow as election looms https://t.co/6HR3CokpUi pic.twitter.com/6gLofLFLZw

— Sustainable Armidale (@SLArmidale) April 5, 2022
Let's do this together April 14th 11am 
All the best
Annette