Friday, 3 Dec
6:00 pm
to
8:00 pm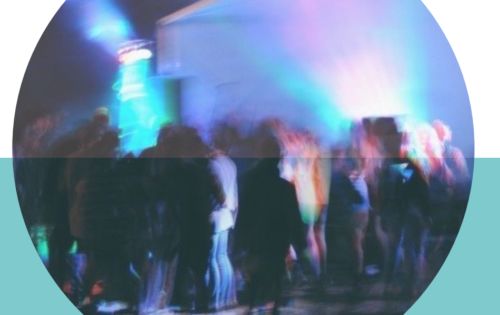 The Black Gully Festival organising committee is holding a Soiree this Friday 3rd December at NECOM Courtyard 6:00 to 8:00pm.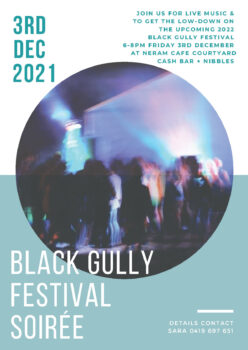 Black Gully Soiree facebook event
Come along and see how you can join in .. cash bar, nibbles and live music.
Come down and get involved….
as a performer,
a sponsor,
a volunteer,
have a stall or
run an activity
get creative in the decade of ecosystem restoration…
The festival has been postponed until March 12th 2022 but we are planning now.
Black Gully Festival

bringing music, art , environment and community together.

Hope to see you this Friday!