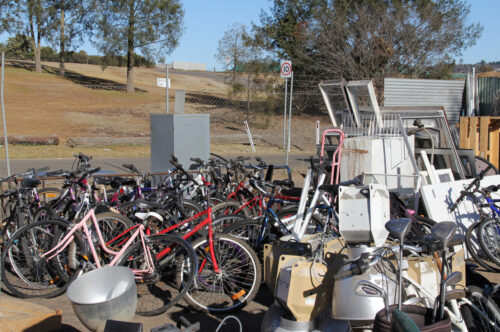 Adaptation and mitigation are two responses to climate change.
Adaptation refers to actions we take to avoid the negative consequences of hotter, dryer, more extreme climate.
Mitigation refers to efforts to reduce or prevent greenhouse gas emissions and is a response to the causes of climate change.
Local farmers who have taken up 'regenerative agricultural' or 'Holistic' practices may simply be adopting practices that are better suited to Australia. But rising temperatures and prolonged drought may mean more farmers take up these practices as effective ways to adapt to the changing climate.
In Armidale, we want sun to pour into our homes through north facing windows in winter, but not in summer. Extending roof eaves is a way to adapt to the earlier heat we have been experiencing in spring, by cutting out direct sunlight from the north earlier as the sun moves higher in the sky.
Locally, switching from a wood heater to a reverse cycle heat pump helps mitigate climate change, particularly if the electricity needed is generated from renewable energy. Not burning wood mitigates climate change in two ways, first by retaining the carbon stored in the wood and second by not releasing potent greenhouse gas emissions such as methane and nitrous oxide. If the transition slows tree cutting and clearing, that is another benefit by retaining carbon stored in the trees but also supporting biodiversity.
'City to Soil' is a local mitigation project. By composting food waste and recycling it into good soil rather than sending it to landfill, we significantly lower methane emissions.
In some parts of the world, as wood becomes scarce, a person might adapt by switching to a solar cooker. That, in turn, means less greenhouse gas emissions, hence mitigation.
Reducing meat consumption, halting land clearing, reforestation, walking and biking instead of using a car, pulling curtains on winter nights are all local actions that will help adapt to and mitigate climate change.
The book, Drawdown  by Paul Hawken, and the film 2040 by Damon Gameau, go a step further by recognising we also need to find ways to withdraw greenhouse gases from the atmosphere.
Increasing carbon in our soils, planting more trees, and developing ocean farming are some of the many effective ways to 'draw down' carbon from the atmosphere, thus lowering the blanket of greenhouse that are reflecting heat back onto the earth.