Saturday, 11 Sep
1:00 pm
to
2:30 pm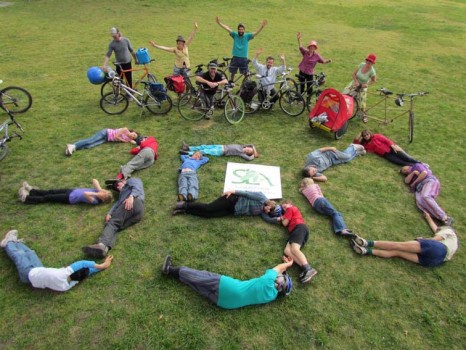 Every 5 years, we get a series of updates from the top climate scientists around the world about the state of our shared climate. This is the Intergovernmental Panel on Climate Change (IPCC) report, and the first part is coming out tomorrow.
We can expect it to confirm the gravity of worsening climate change and highlight the need for immediate and large-scale action to reduce emissions and prepare for any impacts we can't avoid.
This won't come as shocking news to any of you who've been watching for years. Right now we're witnessing the unprecedented wildfires, heatwaves, floods and storms ravaging the Northern Hemisphere. This moment is an opportunity to ground ourselves in the latest science, come together and work out how we can take action together.
That's why 350 Australia and Climate Justice Union are collaborating to host two online climate science information sessions to understand the findings of the IPCC report and learn how you can get involved.
How to register:
Register for the event by clicking the workshop below and we will send you a Zoom link.
Workshop 2 – Saturday September 11, 1:00-2:30pm (AEST)
This workshop will include:
An overview of the report and recent updates on climate science, provided by Dr Lesley Hughes of the Climate Council
A space for us to collectively discuss emotional responses and mental health impacts for activists and community members
Concrete avenues for taking action and ramping up the pressure for systemic change to address the climate crisis
We know it can be easy to feel overwhelmed by the scale and urgency of climate change.
When faced with challenges like this we know there are some things which can help us to keep fighting effectively:
Clear, understandable and accurate scientific information;
Spaces, places and people with which to share our concerns and responses, and;
Opportunities to take meaningful actions toward achieving systemic change
And all of this needs to be grounded in our real experiences of the world, in the stories and deep understandings of where we live, work and spend our time.
This workshop is designed to fulfill some of these needs and help you keep working effectively towards achieving real change.
In determination,
Alessandro (Ale) and Luke, for 350 Aus and Climate Justice Union