Wednesday, 1 Sep
6:00 pm
to
7:15 pm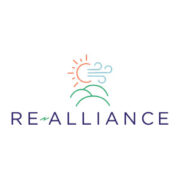 Renewable energy is here. As states move ahead building Renewable Energy Zones across Australia, there is no better time for regional communities to plan for what we want the transition to look like for us. Join us as we launch our handbook on how local communities can benefit from incoming renewable industry investment in our regions.
When: Wednesday 1st September 6-7:15pm
Where: Online
There will be time for questions, and topics will include:
Overview of the handbook (including community enhancement funds, neighbour benefits, co-investment & co-ownership, Traditional Custodian benefits and more)
How to influence positive change
Social licence and why community benefits are important
Case studies
Now is the time to leverage the renewables boom into the best possible outcomes for our regions.
RE-Alliance is an independent, not for profit organisation that places regional renewal at the centre of the clean power transformation.
We look forward to seeing you at the launch!