Tuesday, 7 Sep
4:00 pm
to
5:30 pm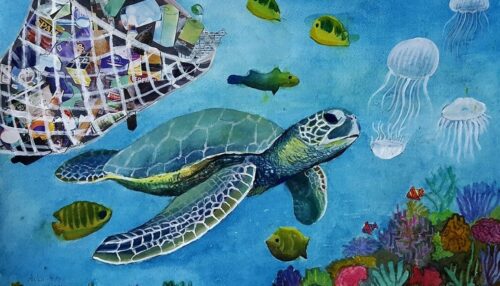 Over June and July, thousands of kids across the country picked up their paint brushes and pens to help raise awareness of Australia's threatened plants and animals through the 2021 Wild At Art threatened species art competition for kids.
The result? An incredible tapestry of art, brought to you by Australia's next generation of environmentalists.
Times are tough right now. But seeing the kids' beautiful artworks and thoughtful words gave me hope and purpose for the future. For their future.
Join us at our Wild At Art online event on Threatened Species Day to witness and celebrate their wonderful creations!
What: Wild At Art celebration event
When: Tuesday 7 September, Threatened Species Day. From 4-5.30pm AES
Where: Online on Zoom and live streamed to Facebook. RSVP for all the details.
With special guest speaker Shaun Tan, some wild games, and of course, LOTS of beautiful art, this will be one of the most inspiring wildlife events of the year.
P.S. Want to be part of the judging panel yourself? Head over to Facebook to choose your pick for the People's Choice award! The artwork with the most likes/reactions at 10am on Tuesday 7 September wins.