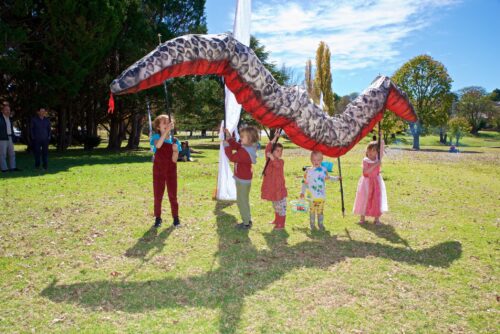 More than 200 members of the community, including many families and school students, enjoyed a signature Autumn day in Armidale's Civic Park on Saturday, April 24th, to show their interest in and support for 'Restoring the Earth' – the theme of this year's Earth Day.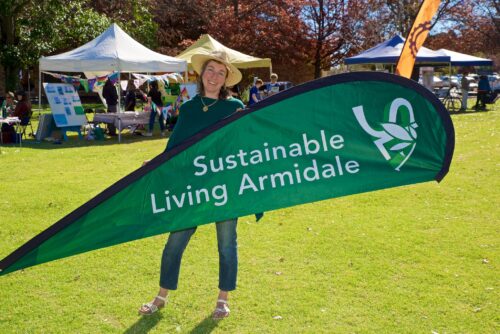 The event utilised the Civic Park Labyrinth and led participants on a Deep Time Spiral Walk around the park, narrating the immensity of the Earth's journey and giving perspective to the emergence of humanity and the challenges we currently face. This was followed by a community circle dance, and the vintage earth cabaret band Treeloss Lantana – always a crowd pleaser – also performed. Stalls from the National Parks Association, Armidale Secondary College, Knitting Nannas, Northern Tablelands Wildlife Carers, the Sustainable House Tour and the Community Weathering Station provided information and offered activities.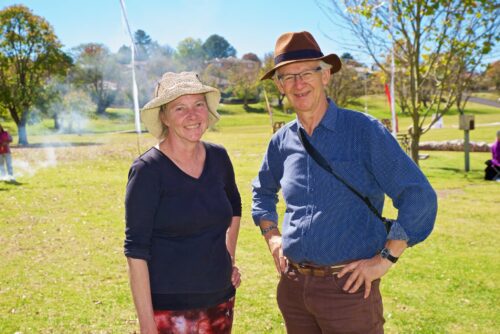 With floods following fire and pandemic, it's never been more vital to take care of the planet we live on, and the day provided opportunities for entertainment and family fun as well as finding out ways we can live more sustainably and care for our world.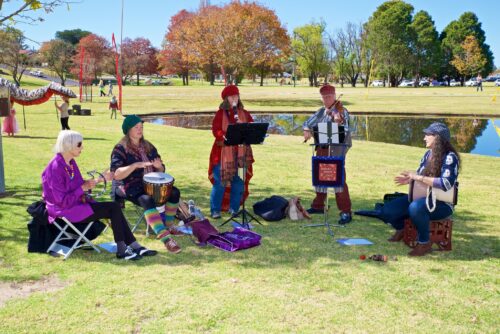 See all photos from the day at Flickr: 2021 Earth Day — Civic Park