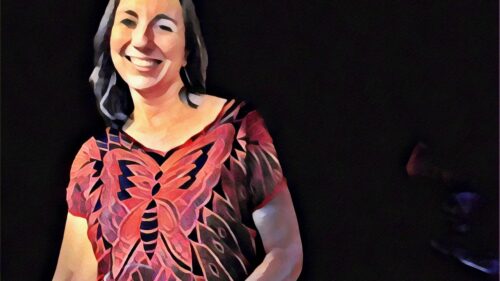 SLA Convenor and Climate Action Armidale founder, Tanya Howard, was honoured to receive a local Australia Day award for Environmental Citizen of the year 2021.
Tanya was unsure about participating in this event, on a day that marks the colonial invasion of Australia and is is so painful to First Nations people and for those of us who acknowledge that aboriginal sovereignty was never ceded. #invasionday
Here on Anaiwan country, the ceremony was led by Australia Day Ambassador, Uncle Steve Widders, Anaiwan elder from the Newara Aboriginal Corporation In his address, Uncle Steve emphasised the need for truth telling to tell the full history of Australia as the necessary foundation for reconciliation. He spoke about the criminal violence of the colonial frontier, identifying sites of local massacres at Darky's Point and Majors Road, Poison Swamp Creek and Terrible Vale. Uncle Steve issued a powerful reminder to the assembly that Australia always was and always will be Aboriginal land.
Tanya supports the Uluru State from the Heart. Voice. Treaty. Truth.