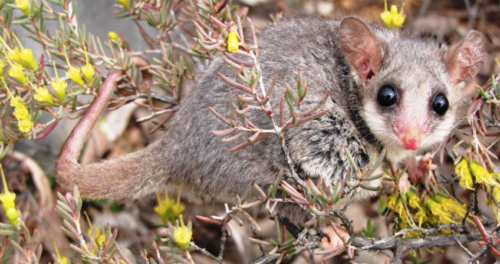 Presentation by Lynne Hosking,   Armidale Branch National Parks Association (NPA)
The Pilliga is a unique forested area between Narrabri and Coonabarabran. What makes The Pilliga so special? What are the concerns regarding the preservation of The Pilliga's natural and cultural values in the face of the expansion of coal seam gas and coal mining?
For more than two decades the Armidale Branch of the National Parks Association and other local groups, have been involved in protecting The Pilliga and surrounding areas from excessive logging and destruction from coal seam gas and coal mining.
The North-West Alliance comprises a myriad of groups from across the North West including the broad acre cropping families on the Liverpool Plains, Indigenous custodians, graziers, tourism operators, Lock the Gate and environmentalists including Armidale Action on CSG and Mining who have united in their determination to challenge CSG miner Santos with its Narrabri Gas Project. The North-West Alliance seeks to protect water, air quality, forests and farmlands.
Get Ready to Stop the Narrabri Gasfield

We're hearing that the Narrabri Gas Project could be sent to the Independent Planning Commission for a decision in the next few weeks! SIGN UP NOW to let the Commission know you oppose this destructive gasfield and to stay in touch about the next steps in the campaign to protect our groundwater: https://www.csgfreenorthwest.org.au/narrabri_gas

Posted by Lock The Gate Alliance on Tuesday, 29 October 2019
Hear from those who have been involved in the battle against csg in the Pilliga and learn of recent developments (including the Coal Seam Gas Moratorium Bill 2019 and the Inquiry into the Implementation of the Chief  Scientist's recommendations on CSG).
A total of 22,949 submissions were made to the Department of Planning concerning the Narrabri Gas Project – all but 500 opposed Santos' plans to develop the first of the planned gas fields, with 850 wells in addition to the 50 'exploration' wells already drilled.
It is expected that the Independent Planning Commission will hold a public forum in Narrabri shortly.
Discover what YOU can do to help by participating in this forum – let's be ready to stop the Narrabri Gas Project and to continue to protect The Pilliga. 
Forum is Thursday 7 November 2019: 7–9pm Kent House, Faulkner Street, opposite Central Park
The forum is followed by a delicious light supper and informal conversation. Everyone is Welcome, as are small donations