Thursday, 19 Jul
10:00 am
to
11:00 am
12:30 pm
to
1:30 pm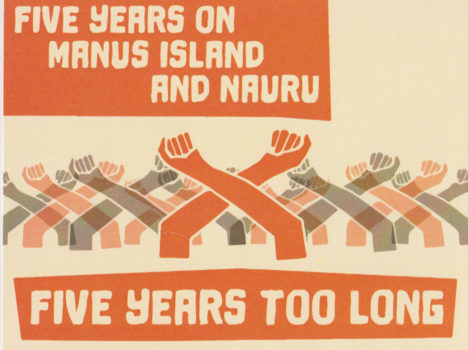 Armidale Rural Australians for Refugees are holding two silent vigils on Thursday 19th July.
On 19 July 2013, PM Kevin Rudd said "From now any asylum seeker who arrives in Australia by boat will have no chance of being settled in Australia as refugees." As a result many people have been kept on Manus Island and Nauru for five years.
Join us at 10am on Thursday 19th at the Dangar Street end of the Mall, until 11am. And on UNE campus near the fountain from 12.30pm to 1.30pm.
We will mourn the loss of 12 lives; mourn the loss of freedom and hope for the 1700 people still on Manus and Nauru; and mourn the loss of integrity of our nation.
This is a one of many such events around the country, initiated by Rural Australians for Refugees.