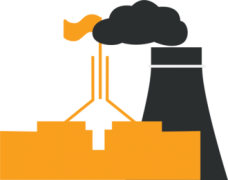 Dear Friends —
I'm Robin Gunning from Tamworth and I'm the coordinator of our Pollution Free Politics campaign in New England. I'm a climate campaigner.
New England is a big electorate and our MP Barnaby Joyce is one of the worst climate deniers in Parliament so, we have a big job to hold him accountable.
Can you help spread the word by forwarding this petition link to your friends? Posting on Facebook or Twitter only takes a second and is a great way for us to build momentum!
Cheers,
Robin Gunning