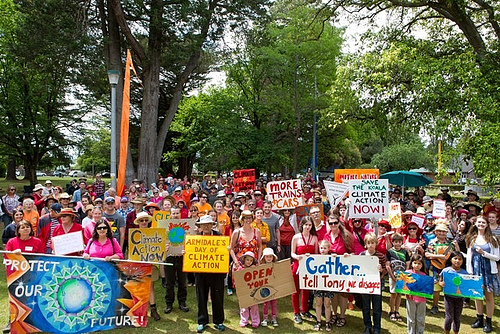 The people of Armidale have been creating a long banner, a visual petition, a Road to Paris about the world we want to live in and what could be done to limit global temperature rises. It is currently about 40 meters long with drawings and phrases, names and even a few poems. Everyone is welcome to add a message.
When completed, by the 29th of November, the petition will be filmed to be posted on Youtube, with copies sent to the Australian delegation to the Climate Summit in Paris that begins the next day. Leaders from the countries of the world will gather to try to reach legally binding agreements to reduce greenhouse gas emissions with the aim of  limiting global warming.
There will be an opportunity to view the petition at the Black Gully Music Festival on the 25th of October. And there will be a table for people to continue to add messages. SLA hopes to make other opportunities, as well.