Hi Armidale,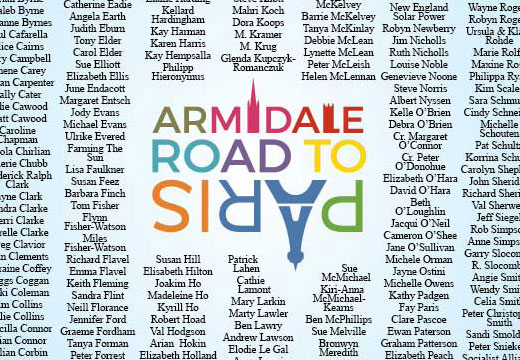 Click on the image above to see the whole ad. I hope your name or group is one of the 500 odd that are there. Personally I've been in this city a long time and recognise a lot of the names.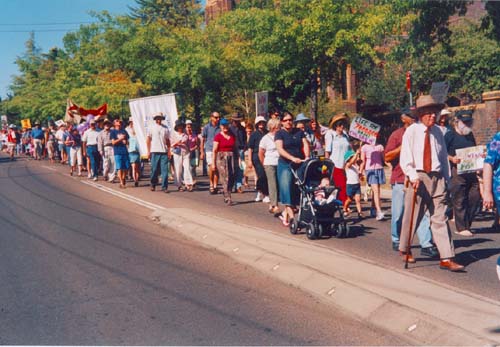 Looking down those names, I got the same feeling that I felt back in June, 2003. You probably remember it, when 3000 of us marched in the 'No War Rally' from Central Park.
Looking up Dangar Street on that day at all the people walking down together there was a deep sense of connection. In this complex time with a strong focus on the individual, it is refreshing and affirming to be a part of mass local action.
The feeling then, is it is now, a recognition through collective agreement balanced in our hearts and minds that together this is the right thing to do.
The collective agreement this time:
We call on the Australian Government delegation to the United Nations' Climate Summit 2015 in Paris, to act in the future interests of the Australian people and the wider global community, and to strongly support the UN aim: "to achieve a legally binding and universal agreement that will limit global warming to under 2 degrees"
There's a tear in my eye when I write this letter and am looking forward to many more of these proud moments.
Thanks Armidale
Iain MacKay, Convenor SLA