The SLA Transport Group is here to promote clean and green transport as part of our transition to a sustainable future.
We aim to raise awareness, encourage innovative transport alternatives and help break down barriers to a more sustainable transport environment than the dominant petroleum-driven approach.
Transport emissions are the most rapidly growing source of atmospheric carbon dioxide – primarily due to ever-increasing levels of car ownership and use.
Couple this with dwindling oil reserves and we have a very significant problem – particularly with Australia being so heavily reliant on fossil fuels. Positive solutions must be implemented in wealthy nations like Australia to positively influence the governments and consumers of places like China and India to reduce the global impact of climate change now and into the future. Local communities like Armidale have a big role in making this happen!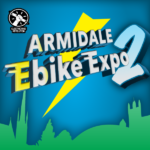 [ Sunday, 8 Oct; 10:00 am to 12:30 pm. ] The Ebike Expo 2 will again bring together both bicycle shops, Armidale Bicycle Centre, and Bicycle Central, people who own ebikes, and those who want to own ebikes. Both bike shops are offering demo bikes to try and special Expo prices for the day. The Ebike Expo 2 will be at the Armidale Farmer's Market 10am–12:30pm Sunday 8th October at Curtis [...] full article »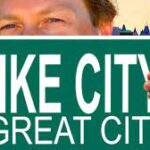 [ Thursday, 27 Oct; 6:00 pm; ] This film is an uplifting ride through cities embracing cycling as a liberating, convenient and healthy way to get where you want to go. Join us at 6pm today, Thursday, 27 October, at The Armidale Playhouse, 309 Beardy Street, Armidale. Entry free, donations welcome. full article »