During the NSW Physical Distancing period, SLA is not inviting the public to attend forums physically.
SLA Forums are now virtual! — Just follow that month's zoom webinar link in the relevant forum post at 7pm on the first Thursday of that month (except January).
We aim to have a guest speaker or show an interesting film. The gatherings have proved quite popular with topics ranging from Solar Hot Water practicalities, electric vehicles, a glimpse at local food production past, present and future and films such as The breakthrough in renewable energy.
All welcome.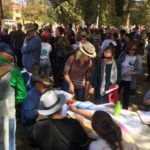 [ Thursday, 3 Dec; 6:00 pm; ] Let us celebrate members and volunteers for a great year of events and forums continuing our vision for Armidale to be a more resilient and sustainable town. It's simple: bring a picnic blanket, some finger food and drink to share. The festivities will happen at the new time of 6pm Thursday 3rd December at the rotunda in Central Park. […] full article »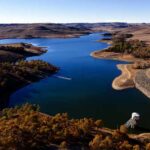 [ Thursday, 1 Oct; 7:00 pm; ] Come and talk about water with Dr Deb Bower, Dr Ian Reeve, Bec Smith and others. Brief outline below: Armidale Regional Council has recently relaxed water restrictions. Bores have also been sunk at the edge of the Mother of Ducks lagoon at Guyra. Intensive horticulture is a growing business. What do we know about the sustainability of our […] full article »