During the NSW Physical Distancing period, SLA is not inviting the public to attend forums physically.
Forums are held at 7pm on the first Thursday of every month (except January) at Kent House, 141 Faulkner St, Armidale (opp. Central Park). Entry by gold coin donation.
We aim to have a guest speaker or show an interesting film. The gatherings have proved quite popular with topics ranging from Solar Hot Water practicalities, electric vehicles, a glimpse at local food production past, present and future and films such as Australia Pumping Empty and Power of Community, both about peak oil and its likely consequences.
All welcome.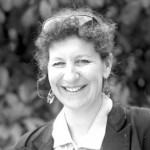 [ Thursday, 6 Aug; 7:00 pm; ] Mahalath Halperin presents some light relief in these somewhat dire times. Stop Laughing, This is serious – a journey of climate and political cartoons. When: Aug 6, 2020 19:00 JOIN THE ZOOM WEBINAR Passcode: 772614 Or iPhone one-tap : Australia: +61280156011,,98547637505#,,,,,,0#,,772614# or +61370182005,,98547637505#,,,,,,0#,,772614# Or Telephone: Dial(for higher quality, dial a number based on your current location): Australia: +61 2 8015 6011 or +61 […] full article »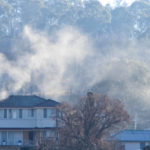 [ Thursday, 4 Jun; 7:00 pm; ] In 2018 the Armidale Regional Council Mayor formed the Wood Smoke Advisory Group (WSAG) as an independent body to determine what the situation with wood smoke in Armidale was, and to provide recommendations to move forward to address the long standing issue. The report was completed mid 2019, but as yet no further action has been […] full article »