Our goal is to reduce local energy use and move toward 100% renewable energy in New England–wind, solar, micro-hydro…
The Energy Group meets  the first Friday of each month: 1:00pm at the Southern New England Landcare, Suite 10 Hanna's Arcade, 128 Beardy Street Armidale. Note: the December, 2017 meeting will  the the second Friday, December 8th.
Everyone is welcome.
Our group needs new Energy! Join us and help shape our policies and actions toward cutting energy use and hence greenhouse gas emissions in New England.
In September 2022, we formed an action group called Renewable Energy, Education, Action and Community Health (REEACH).  This grew out of the Climate Action group and with a specific focus on engaging with Renewable Energy development on the ground living in the activated New England Renewable Energy Zone (NE REZ)
The objectives of REEACH include renewable energy education, advocacy, community benefit,
community ownership, and community resilience. We are about enabling/promoting good action locally,
facilitating community engagement from ordinary citizens in public policy and with a view that attention to
environmental health in all decision making is the bedrock for achieving community health.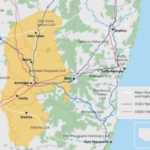 [ Wednesday, 6 Sep; 5:30 pm to 7:00 pm. ] You are invited to the next New England Visions 2030 Institute Forum The Changing Face of New England No. 1 The cumulative social impact of the New England REZ on our communities At the Armidale Bowling Club RSVP essential by 5.00 pm Monday 4th September to newenglandvisions2030@gmail.com All questions from the floor Statement from NEV2030: "It has been noted that the introduction [...] full article »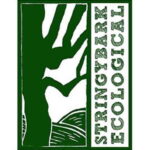 Here is the submission we have developed on the proposed transmission lines to be built to support the New England Renewable Energy Zone. The group has attempted to take a nuanced response to this complex issue, in order to balance global impacts on biodiversity against local ones. David Carr — Stringybark Ecological Pty Ltd Recommendations for Transmission [...] full article »