Our goal is to reduce local energy use and move toward 100% renewable energy in New England–wind, solar, micro-hydro…
The Energy Group meets  the first Friday of each month: 1:00pm at the Southern New England Landcare, Suite 10 Hanna's Arcade, 128 Beardy Street Armidale. Note: the December, 2017 meeting will  the the second Friday, December 8th.
Everyone is welcome.
Our group needs new Energy! Join us and help shape our policies and actions toward cutting energy use and hence greenhouse gas emissions in New England.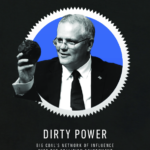 The coal industry has infiltrated Australia's federal government through a secretive network of ties, working to influence Australia's political decisions at the highest level: right up to the office of the Prime Minister, Scott Morrison Greenpeace's 'Dirty Power' report, authored by investigative journalist Michael West, exposes why the coal industry continues to enjoy unparalleled political support […] full article »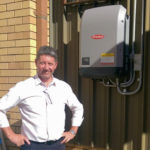 Hi, I'm Craig Ritchie, owner of New England Travel in Armidale. We recently had a 9.36 kW solar pv system installed on the business and since then have seen a significant reduction in electricity costs. Getting solar was an economic no-brainer for me. Because our business only operates during the day we can utilise the solar […] full article »