Friday, 19 Mar
5:15 pm
to
9:00 pm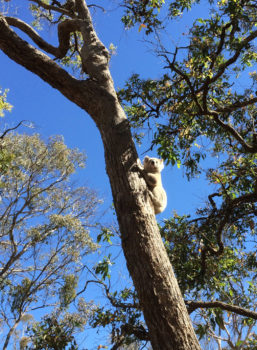 "Koalas in the Spotlight" is a special event to learn how you can get involved in conserving Armidale's koala population. Watch how ecologists trap and monitor koalas, and see koala detection dogs in action! Enjoy dinner and a spotlighting walk.
Date: Friday, 19th March 2021
Time: from 5.15pm
Location: Newholme, UNE Field Studies
This is a COVID-19 Safe event. Whilst this is free for anyone interested in our local koala population, you must register to attend, as spaces are limited.
Here's what you will experience:
Koala detection dogs in action at 5.30 pm
Latest expert knowledge
How to identify signs of koalas
How ecologists trap and monitor koalas
How you can get involved to conserve koalas
Free outdoor supper at 6.30 pm
Spotlight walk to find koalas from 7.30 pm
A medium level of fitness may be required to complete the optional spotlight walk.
For more info contact Des Andersen {local landline prefix}2 9123