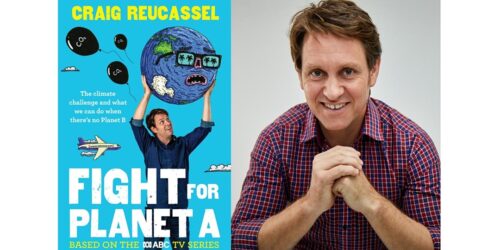 Join Craig Reucassel as he discusses 'Fight for Planet A', the climate challenge and what we can do when there's no Planet B.
Most Australians accept that climate change is real, but many don't know what to do about it and feel powerless to make a difference. In Fight for Planet A, the book of the ABC series of the same name, Craig Reucassel shows that it isn't as scary as we think, and we can make a difference to help protect the world for future generations.
The Chaser comedian and presenter of War on Waste sets out solutions and practical day-to-day changes we can make to reduce our carbon footprint, as well changes our governments need to make without further delay.
Numbers are limited for this free virtual event and bookings are essential.