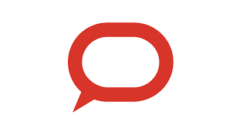 NSW Nationals leader John Barilaro capitulated on a threat to tear apart the state government over new koala protections. For now, the government remains intact. However the Nats' campaign to loosen environmental protections that affect farmers will continue to destabilise the Coalition in the longer term.
The NSW Nationals have been entrusted with seven ministerial portfolios – from agriculture to trade and early childhood. But they were willing to throw it away over the fine print of a single planning policy.
There's no doubt many people in the bush, including farmers, are doing it tough. And many farmers feel environmental protections are hurting their livelihood.
But it's in everyone's interests – including farmers' – to ensure our environment stays healthy. And the extreme summer bushfires shone new light on how close we are to losing vulnerable species such as koalas. It's hard to understand what the National Party thought it had to gain from this damaging display of brinkmanship.
By: Tanya M Howard — Senior Research Fellow, University of New England and SLA Convenor
Read more »  The NSW koala wars showed one thing: the Nationals appear ill-equipped to help rural Australia | The Conversation