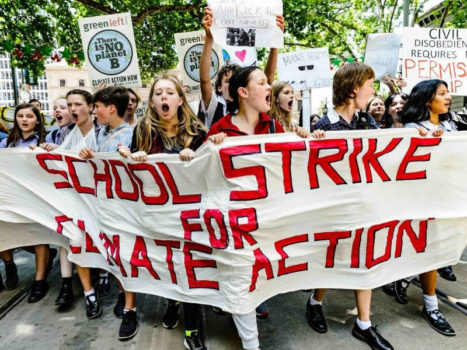 We're in a critical time for our planet. As we work to recover from the COVID-19 crisis and rebuild our economy, the Morrison government is continuing to push to make this recovery one that benefits the fossil fuel companies, which could take us from this crisis to another.
Fossil fuels are a disaster for the environment. We need a crisis recovery that puts the environment first and makes clean jobs for our community.
Young people like you have the potential to change the world –that's why we are working with the Australian Youth Climate Coalition (AYCC) to launch the Student Climate Leadership Program!??
This 8-week online training program will take place from August to October and is designed to help you gain skills in campaigning, leadership, change-making and communications.
You will learn to play a critical role in climate campaigns in your community and you'll receive support from AYCC and School Strike 4 Climate mentors. At the end of this program, you'll graduate with the skills and knowledge you need to be part of campaigns to tackle the fossil fuel industry – We want you to apply!
Applications for the Student Climate Leadership Program are now open, and will close at midnight on Sunday the 26th of July.