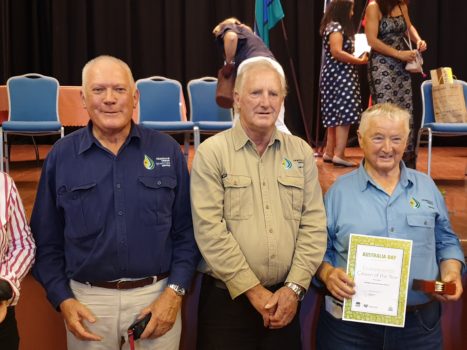 AURG were recognised by Armidale Regional Council for our efforts with an Australia Day "Environmental Citizen of the Year" Award at Armidale Australia Day Awards Official Ceremony.
Bruce Whan along with Gordon Bell and Bryan Johnston accepted the award on our behalf with Angus & Rowena Adair, Val Bell, Imi Bokor and Helen Webb in support.
Congratulations to all who have been involved over some 16 years with AURG activities:
75k native trees planted
5500t woody weeds removed
8.9km Armidale's riparian corridor rehabilitated
$250,000 in direct investment
$1.15m in total investment
A lot of volunteer labour hours has enabled this great outcome for the benefit of our community. Thankyou one and all for this great achievement.