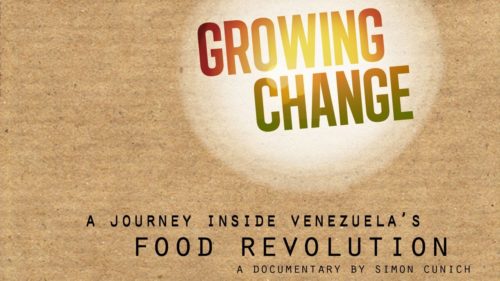 6pm Tuesday, 25th June,
McCrossin's Mill, Uralla. 
Why does our food system leave hundreds of millions of people hungry? How will the world feed itself in the future in the face of major environmental challenges? Will expanding large scale, energy-intensive agriculture be the answer to these problems?
In Venezuela, from fishing villages to cacao plantations to urban gardens, a growing social movement is showing what's possible when communities, not corporations, start to take control of food.
This documentary traces the resurgence of Venezuela's once-strong agricultural sector with the goal of regaining the country's food sovereignty through sustainable methods. Interviews with farmers working in cooperatives, fishermen who are benefiting from a ban on industrial trawling and cocoa producers who are now processing chocolate locally provide insights into a new, more equitable food system emerging in Venezuela.
Directed by Simon Cunich.