Thursday, 9 May
5:30 pm
to
8:30 pm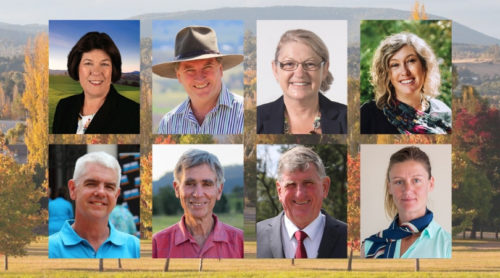 Join us for a Q and A with the candidates from the New England in the 2019 Federal election.
This event will be an opportunity for the Armidale and surrounding business community and residents to meet with and hear from Candidates in the upcoming election.
Facilitating the candidates will be ABC New England North West news reporter Caitlin Furlong.
All candidates will be present on the evening.
The New England Candidates include:
Yvonne Langenberg – Australian Labor Party
Barnaby Joyce – The National Party of Australia
Cindy Duncan – United Australia Party
Julie Collins – Christian Democratic Party
Adam Blakester – Independent
Anthony Lonergan – Australian Greens
Rob Taber – Independent
Natasha Ledger – Independent
Thursday 9th May | 5:30pm – 8:30pm
Armidale City Bowling Club
FREE EVENT kindly organised by Armidale Business Chamber
LIVE-STREAMED on facebook
If you have a question you would like to ask the candidates please submit your question here