From June 5-7 we're heading to Brisbane to hold our 41st Climate Reality Leadership Corps training. To become a member of the Climate Reality Leadership Corps, you must apply and be accepted to attend one of our trainings with our chairman and founder, former US Vice President Al Gore.
Every Climate Reality Leadership Corps training is open to applicants worldwide and offers the chance to learn directly from Vice President Gore and a host of inspiring experts.
Each training also offers attendees the chance to hear from local activists and policymakers and learn more about the unique climate impacts, issues, and solutions in its host region.
Whichever training you attend, you'll walk away with a deeper understanding of the climate fight in the region and the tools, know-how, and network to make a difference.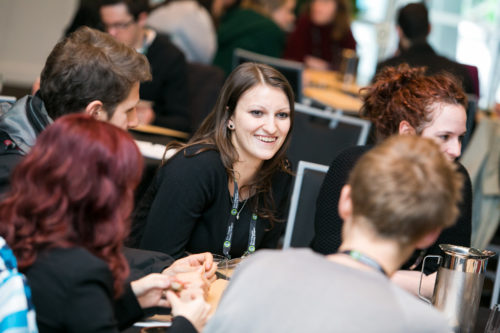 2019 Training Themes
Brisbane Training
How the climate crisis is impacting Australia and the Asia-Pacific region.
The need for bold government action to help limit warming to 1.5 degrees.
How individuals and businesses can together create clean energy economies.
Who are we?
Climate Reality was founded by former US Vice President Al Gore following the release of An Inconvenient Truth. We work to catalyse a global solution to the climate crisis through training and working with individuals to implement climate solutions that make sense in their communities. Over 17,000 people worldwide have attended our flagship 3-day training event. Over June 5-7, we will be again hosting this training again in Brisbane, Australia.
What is the training?
The training is an intensive three-day event hosted by Al Gore and leading climate and communication experts. It will provide hundreds of citizens from all walks of life with a strong understanding of climate science as well as the critical communications, strategy, and advocacy skills necessary to mobilise communities and catalyse solutions to the climate crisis. The result will be a dynamic, active group of Climate Reality Leaders shaping the conversation on climate everywhere from family dinners to international summits and building a movement for climate solutions.
We look forward to hearing from you!
Please send any questions or concerns to training@climatereality.com