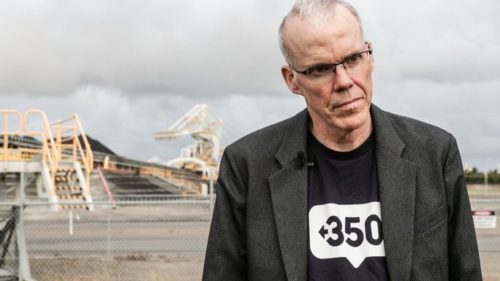 You may already know that 350.org created a film of our Accelerate Climate Action tour with world-renowned author and environmentalist, 350 co-founder Bill McKibben for people everywhere to share in their communities, to empower individuals to take action.
This is a film with an important and urgent message as we head towards a crucial 'climate change election' right here in Australia, and we want as many people as possible to see the movie as part of our Vote #1.5 (the hashtag is #1point5 on Twitter!) election campaign.
That's why – as well as premiere screenings of the feature-length film in cities in the coming months – we have created a 30-minute version of the film that anyone can show in their community. This is the perfect length to watch the film, have a group discussion after, and then plan your next steps for taking climate action in the coming months.
Sustainable Living Armidale hope to show this film or partner with someone else to do so.