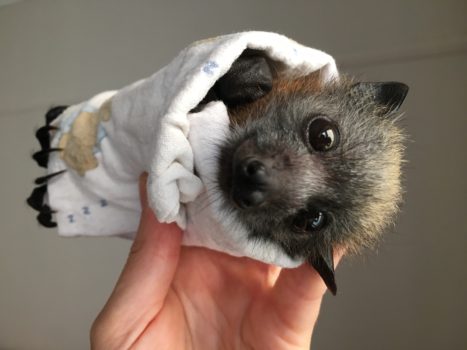 The Rescue Project is a citizen storytelling project  by UNSW and Landcare Australia, and it invites the public to tell their story of environmental rescue – whether that be of a tract of bush, a farm, or indeed a native animal – in 500 words.
It's a powerful means to express our relationship with the natural world and such stories have a lasting effect on the reader – hopefully enough that they might think: I too can do this!
The Rescue project is also my PhD research project into the power of storytelling.
It would be fabulous if you could share the project with your membership – perhaps feature it in a newsletter or mailout – or your facebook page? I have copy of various formats which I'm more than happy to share. If you find there are uploads that come from your communities, you are welcome to use these in your communications, including annual reports and requests for funding – they are very useful that way!
By way of background, I've been a climate/environment audio documentary maker for 20 years, mostly at ABC RN where I led the way in developing large audience-involved projects about environmental experiences, such as the Trees Project and Hot Summer Land. These asked questions about the heart of the 'ordinary' relationship with the environment, and have served as extraordinary markers of Australian thinking at a particular time.  They were complex and profound and elicited a very strong response. It was work I was proud to initiate during a small window of experimentation with 'audience' at the ABC and the Rescue project continues that tradition.
Do let me know if you'd like to know more.
Best wishes,
Gretchen Miller | Gretchen Miller Media