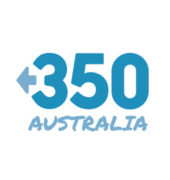 In Australia, #RiseForClimate saw more than 5000 people show up to over 50 actions around the country this weekend, everyone calling for climate action!
Globally, more than 250,000 people attended over 900 actions, in 95 countries, on all seven continents.
This is what people power looks like. This is what will beat the fossil fuel industry. Everyone, everywhere, getting loud.
#RiseForClimate was HUGE! ?? ?This is what people power looks like & this is what will beat the fossil fuel industry. Keep the pressure on coal-loving politicians and get involved with a local 350 or #FossilFree group >> http://bit.ly/2MaZICl

Posted by 350.org Australia on Saturday, 8 September 2018