Saturday, 15 Sep
1:00 pm
to
4:00 pm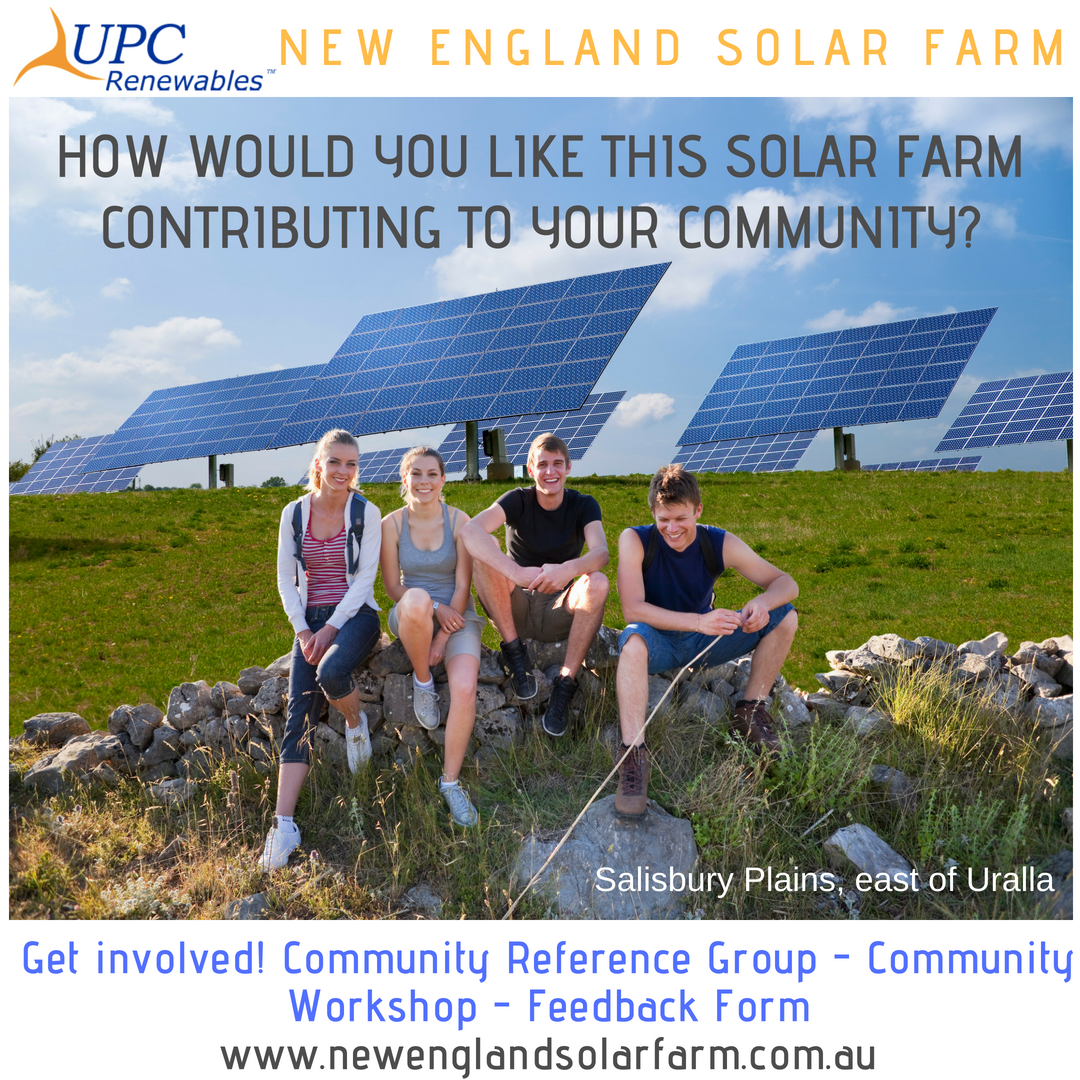 A new solar farm is being proposed on Salisbury Plains, east of Uralla.
UPC Renewable's New England Solar Farm will bring 600 to 800MW of solar power to the region, along with a range of possible benefits.
UPC want the solar farm to bring lasting value to the local area, and are looking for guidance from the community about how these funds can create a positive, lasting and meaningful impact for the local community.
UPC has committed to contributing $250 per year for every megawatt of solar power installed. For the planned 600 to 800MW solar farm, this means somewhere between $150,000 to $200,000 per year for 25 years.
They have appointed the Community Power Agency, an independent not-for-profit, to lead this process.
There will be a community workshop on Saturday 15 September, 1-4pm to the Uralla Community Centre to harvest people's ideas for the best ways to share the benefits. Come along!
For more info go to www.newenglandsolarfarm.com.au, email info@newenglandsolarfarm.com.au or call 1300 250 479.
You can also provide feedback and ideas for benefit sharing using UPC's web form (on their website)
Stay up to date with the project by signing up to UPC's newsletter (sign up on their website).