Wednesday, 15 Aug
1:00 pm
to
8:30 pm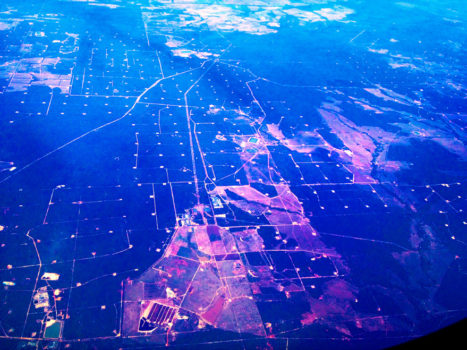 Wednesday, 15th August, 2018, 2pm-8.30pm
The Crossing Theatre, 117 Tibbereena St, Narrabri
A conference for all health professionals, including doctors, health service managers and health care workers in the Coal Seam Gas exploration areas of New South Wales.
Why do we need a Coal Seam Gas and Public Health Conference?
Coal Seam Gas licences cover 12% of the land mass of NSW. Based on the experiences both in Queensland and overseas, public health impacts over such a large geographical area could be significant. This timely conference will address issues of concern to host communities and inform professionals of the impacts experienced in the CSG gas-rush of Queensland's Darling Downs and south-west Sydney.
Who should attend?
Doctors
Nurses and Nurse Managers
Midwives and Child Health Specialists
Social Workers and Allied Health Professionals
Pharmacists
Shire Council personnel from areas where unconventional gas extraction is under consideration
NSW Health
Community members
Evening forum: Is the Precautionary Principle being applied in health impact assessments? Cost: Full attendance (includes dinner) $85. Afternoon Program only (without dinner) $50.
The Conference will be preceded by a Pilliga Gasfields Tour on Tuesday 14th August, please let us know if you would like a place on this tour.
CONFERENCE PROGRAM:

Registration from 1pm

2pm Afternoon session commences

"Health Impacts of Living in or near a Gasfield – the Evidence"
Dr Helen Redmond, Rehabilitation Physician and Member of Doctors for the Environment Australia (NSW)
"Are emissions from the unconventional gas industry associated with hospitalisations in the Darling Downs, Queensland?"
Dr Geralyn McCarron, Queensland General Practitioner
"Sources of emissions in the gasfield – focus on gaseous emissions"
Mrs Shay Dougall, Work, Health, Safety and Environment Specialist, and former Chinchilla gas fields resident

4pm Afternoon tea

4.20pm Sessions continue

"Mental Health concerns for CSG host communities"
Dr Methuen Morgan, Psychologist, University of New England
"Applying Health Impact Assessment in Coal Seam Gas developments"
Prof Melissa Haswell, Faculty of Health, Queensland University of Technology

6-7pm Dinner

7-8.30pm Panel Discussion & Open Forum

Dr Helen Redmond
Dr Geralyn McCarron
Shay Dougall
Dr Methuen Morgan
Prof Melissa Haswell
REGISTRATION 
To register please fill in this form: CSG Public Health Conference
For more information about the event, accommodation options (including billeting) please phone the CSG & Public Health Conference information line: {mobile prefix oh for}16 077 753