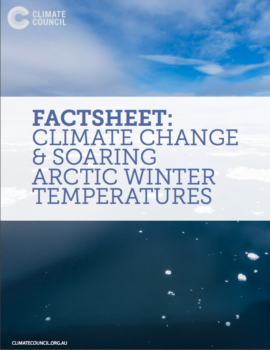 From plummeting sea ice levels, to blizzards, to bushfires – extreme weather events continue to worsen and are shocking experts around the globe.
"It's just crazy, crazy stuff… These heatwaves – I've never seen anything like this."
These are the words of Professor Mark Serreze, Director of the National Snow and Ice Data Centre (USA), who's been studying the Arctic for over 30 years (1).
While the Arctic was in perpetual darkness during the depths of winter, temperatures continued to soar throughout January and February. The result? Sea ice levels reached record new lows for these months. This is particularly concerning given that winter is the time when sea ice should be growing not shrinking.
Read and share our Fact Sheet on Climate Change & Soaring Arctic Winter Temperatures: