| | | |
| --- | --- | --- |
| Wednesday, 23 Aug | to | Thursday, 24 Aug |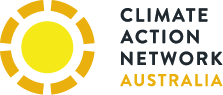 Event cancelled due to the timing not being right for many CANA members.
The Repower Assembly will bring together diverse communities with a stake in the energy transition to determine how we can collaborate to ensure that the energy transition results in a more just, more equal, and more sustainable society.
Repower is for anyone invested in solving climate change, addressing injustice, and laying the foundations for a better society. Over two days, attendees will connect with and learn from their peers from across civil society. Through speakers and break-out sessions we will learn about the problem, identify the opportunities, and make plans to work together to seize this moment.
Please register now to be part of this event.
When:
23-24 August 2017
Where:
Barney's Church. 57-61 Mountain St, Ultimo NSW 2007.
Why:
Build a shared understanding of the need for rapid energy transition and what it would take to ensure the transition is fast, fair and works for all.
Build relationships and learn from others across the energy transition movement.
Co-create strategies to build movement power and scale.