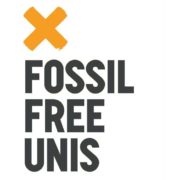 Next Tuesday April 4th at 4pm AEST, we'll be joined by organisers from New Zealand and Indonesia for a webinar on Global Divestment Mobilisation and why we need our universities and other public institutions to divest from fossil fuels now more than ever. Click here to secure your spot.
In just one month from now, from May 5 – 13th, thousands of people across 5 continents will join together for the Global Divestment Mobilisation. It's an exciting moment – for the first time we're seeing fossil fuel divestment campaigns across East Asia, through South America and in Africa!
For Australia, this will be our moment to show with dazzling clarity the damage coal, oil and gas is doing, and to demonstrate brightly the power of the divestment movement.
Join the Australia & New Zealand GDM Webinar on April 4th, 4pm AEST. The webinar will cover:
Why we're ramping up the pressure on divestment now

What's already planned all over the world – we'll hear from organisers in Indonesia

How to plan and run your own local divestment actions

Why we're focusing on the impacts of climate change

And we'll have time for questions and discussion.
There are already more than 100 events spanning 5 continents registered on our actions map – and we still have one month to go. With your support, we can make this the biggest ever coordinated action on divestment, generating a wave of protest too big for the fossil fuel industry to ignore.
See you online,
Keith for the Fossil Free Unis team