The potential for a New England Renewable Energy Hub is moving closer.
With the advent of an assortment of new and upcoming local projects, centred around wind and solar, New England could easily become the Renewable Energy centre of NSW.
This month's forum will host a panel of interested parties, with a short input by each followed by an open forum discussion.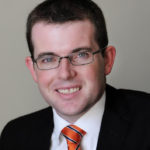 Adam Marshall, MHR, former Parliamentary Secretary for Renewables and now NSW Minister for Tourism, is a strong advocate and supporter of peer-to-peer trading, which would be ideal with the assortment of wind and solar farms so close together.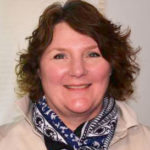 Sandra Royal is from White Rock Wind Farm, now looking at a hybrid system with a solar farm attached to their wind resource to extend their energy input.
And Geoff Bragg, local installer with New England Solar Power, and director of the Australia Solar Council, can provide insight into policy and technology potentials.
SLA has been holding monthly open forums for ten years, with a wide range of interesting topics. Everyone is welcome to attend. The Forum "The Wind, the Sun, the Peers and the Minister" is on Thursday 2nd March, 7pm at Kent House, 141 Faulkner Street, opposite Central Park. Light refreshments to follow, gold coin donation.