| | | |
| --- | --- | --- |
| Tuesday, 1 Sep 5:00 pm | to | Friday, 4 Sep 9:00 am |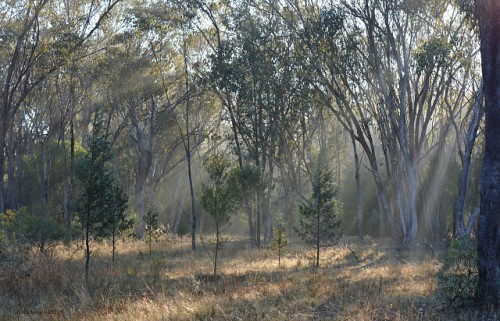 Leard Forest retreat and awareness raiser 5pm Tuesday 1st to 9am Friday 4th September.
All people of good will are welcome to this two-day program of reflection, prayer, contemplation and discussion. Children are welcome to participate. The Moderator of the Uniting Church, NSW/ACT, the Rev. Myung Hwa Park is coming. You should too!
Including sunrise prayers; worship in the cathedral of an endangered woodland, with prayers led by Myung Hwa and Uncle Neville Samson (invited); a bushwalk with local ecologists; lunch along the Therribri stock route and a visit to the edge of the Maules Creek mine. We will hear from locals, reflect with each other, and have options for either more theological input, or quiet private contemplation.
Brought to you by Uniting Earth Ministry, Wando Environmental and Cultural Centre, Eco-Mission NSW and ARRCC.
More info: United mission and education event – All kinds of trees