Thursday, 21 May
2:00 pm
to
3:30 pm
Thursday, 28 May
2:00 pm
to
3:30 pm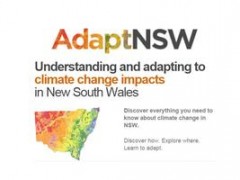 Through its Climate Change Information Delivery program, NSW Office of Environment and Heritage (OEH) is developing support and information resources to build the capacity of NSW decision makers to prepare and respond to likely climate change impacts.
Throughout May and June 2015, the OEH Impacts and Adaptation Team will be hosting regional workshops to present the NARCliM projections and AdaptNSW information portal. The workshops are aimed at engaging with OEH / NPWS staff, local councils and other NSW Government agencies to see how you prefer to receive, access and disseminate climate change information.
These discussions will directly inform the development of training packages and information products that will enable end-users to incorporate climate change information into their decision making processes and communications.
The dates and locations for the local workshops are below. For further details and to register your interest, please click on the location of your choice.
Thursday 21 May – Tamworth
Thursday 28 May – Coffs Harbour
Thanks Chris