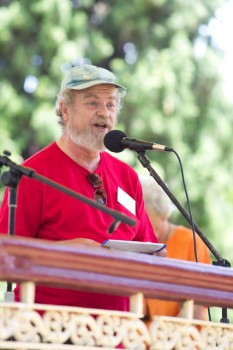 Following the National Day of Climate Action, Colin Hargreaves is forming a new action group in the SLA called simply "Climate" in line with the names of other action groups.
Colin Hargreaves is attending the CANA (Climate Action Network of Australia) public event entitled "Australia's Forecast: Beyond drought and flooding rains" to be held in Parliament House, Sydney, this Wednesday evening. He is also attending the ensuing CANA conference, entitled "Generating groundswell:  Harnessing our knowledge & Unleashing our energy" which is being held on the 3rd and 4th April, also in Sydney.
Colin will report on the conference reaction to the latest IPCC report: Impacts Adaptation and Vulnerability" which is being released on Monday 31st March in Japan and we can have a discussion as to the implications for Armidale and the country as a whole and what this group can do.
If you are interested in the formation of such an action group within the SLA, please email colin.hargreaves@aoc.org.au expressing your interest.
Please also let him know if you will be attending this first meeting Tuesday the 15th of April at 7pm Kent House so that we have an idea of numbers.