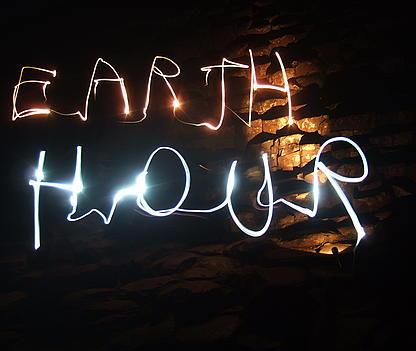 Earth Hour is on Saturday 31st March at 8.30pm.
You can check what's happening around the world on the official website www.earthhour.org or check out Facebook and Twitter.
The idea is that you turn off all your electricity, just for that hour, as a token of your support for change to protect our planet.
It started in Sydney, and now it's in one hundred and thirty countries.
Locally, you can join with others at the annual Uralla Lantern Parade www.uralla-arts.com
SLA suggests that one way you might mark this world-wide event is in your own street – speak to your neighbours and hang out on the nature strip or a nearby park or garden by candlelight, for snacks and drinks, or music…(acoustic of course).
Building community is all part of becoming sustainable, and this is a fine trigger for conversations about local possibilities for making the transition to a low-carbon society.
So get out the garden chairs, let the kids hang out with you in the dark, and talk to your neighbours.